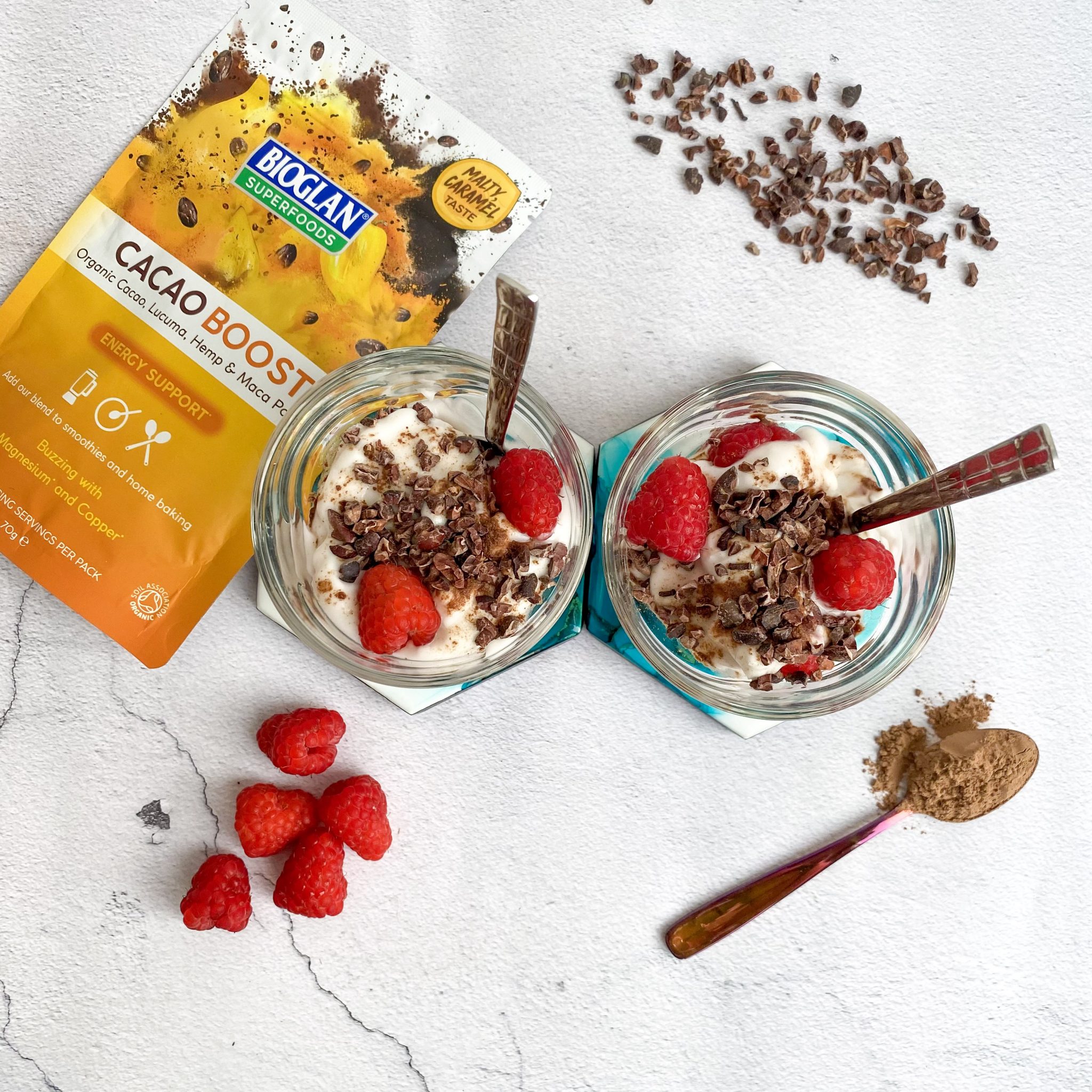 Coconut, Cacao and Raspberry Parfait
with Cacao Boost

2

Five Minutes
Another amazing recipe from nutritionist Amanda Hamilton. A super speedy, healthy treat!
Ingredients
Buy ingredients online at your selected retailer
1 handful fresh raspberries
1 dollop of coconut yoghurt
1 tsp Bioglan Superfoods Cacao Boost
1 tbsp unsweetened shredded coconut
2 tbsp granola
Cacao nibs (optional)
Method
1. Into a cup, put fresh raspberries, a dollop of coconut yoghurt, a teaspoon of Bioglan Superfoods Cacao Boost, unsweetened shredded coconut and the granola.
2. Garnish with cacao nibs if you have them.