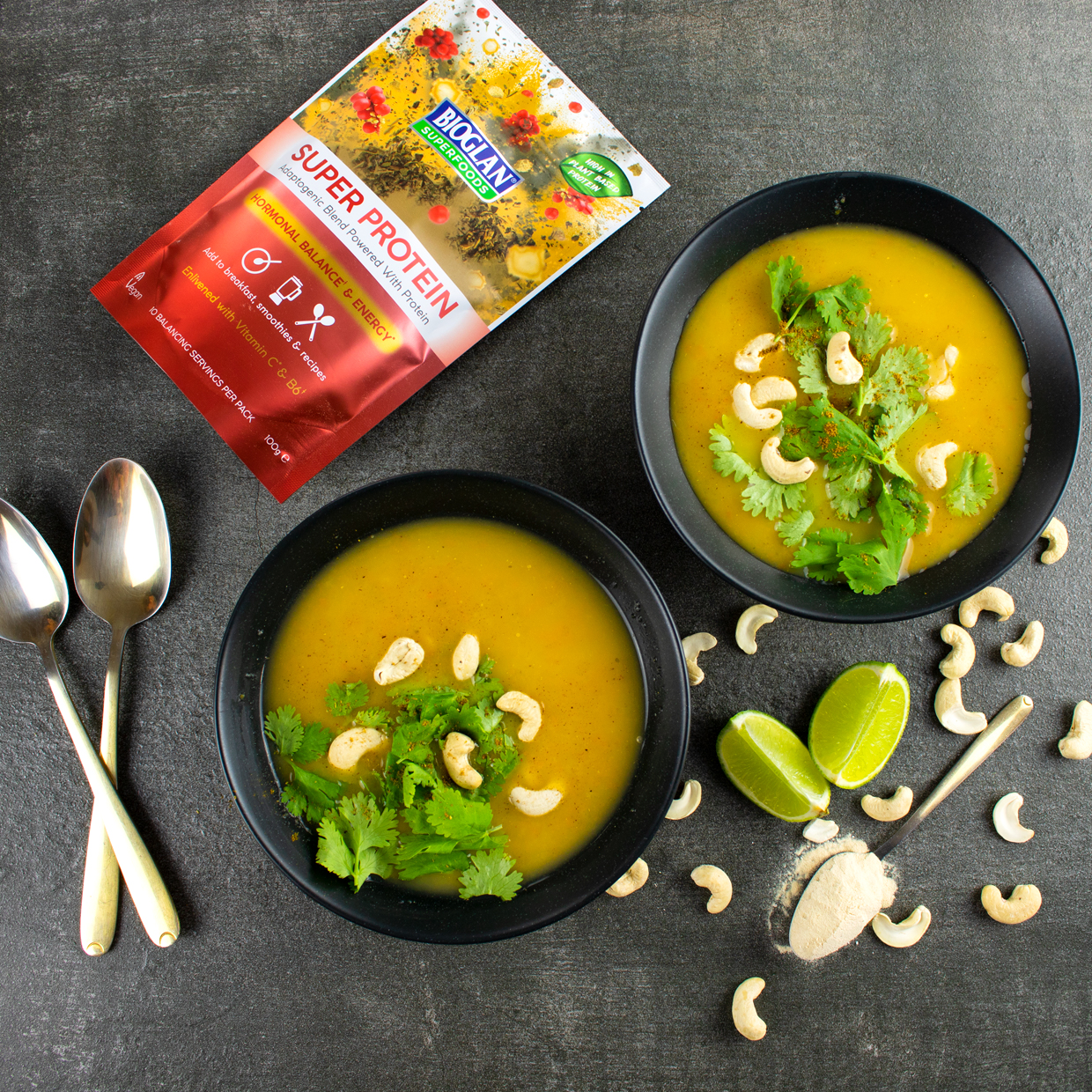 Carrot & Coriander Soup
with Super Protein

2

Forty Minutes
The perfect recipe for those cold, dark evenings and so quick and simple to make! Add an extra boost with our Super Protein powder.
Ingredients
Buy ingredients online at your selected retailer
1 tbsp vegetable oil
1 onion, chopped
1 tsp ground coriander
1 potato, chopped
450g carrots, peeled and chopped
1.2l vegetable or chicken stock
Handful coriander (about ½ a supermarket packet)
1 scoop Super Protein
Handful of cashew nuts
Method
Heat 1 tbsp vegetable oil in a large pan, add the chopped onion, and fry for 5 mins until soft. Stir in 1 tsp ground coriander and the potato, cooking for 1 min.
Add the carrots and vegetable stock, bring to the boil, then reduce the heat. Cover the pan and cook for 20 mins until the carrots are soft.
Tip the soup into a food processor with a handful of coriander and blitz until smooth.
Return to a pan, to reheat and serve. Top with coriander and a handful of cashews for that extra crunch.