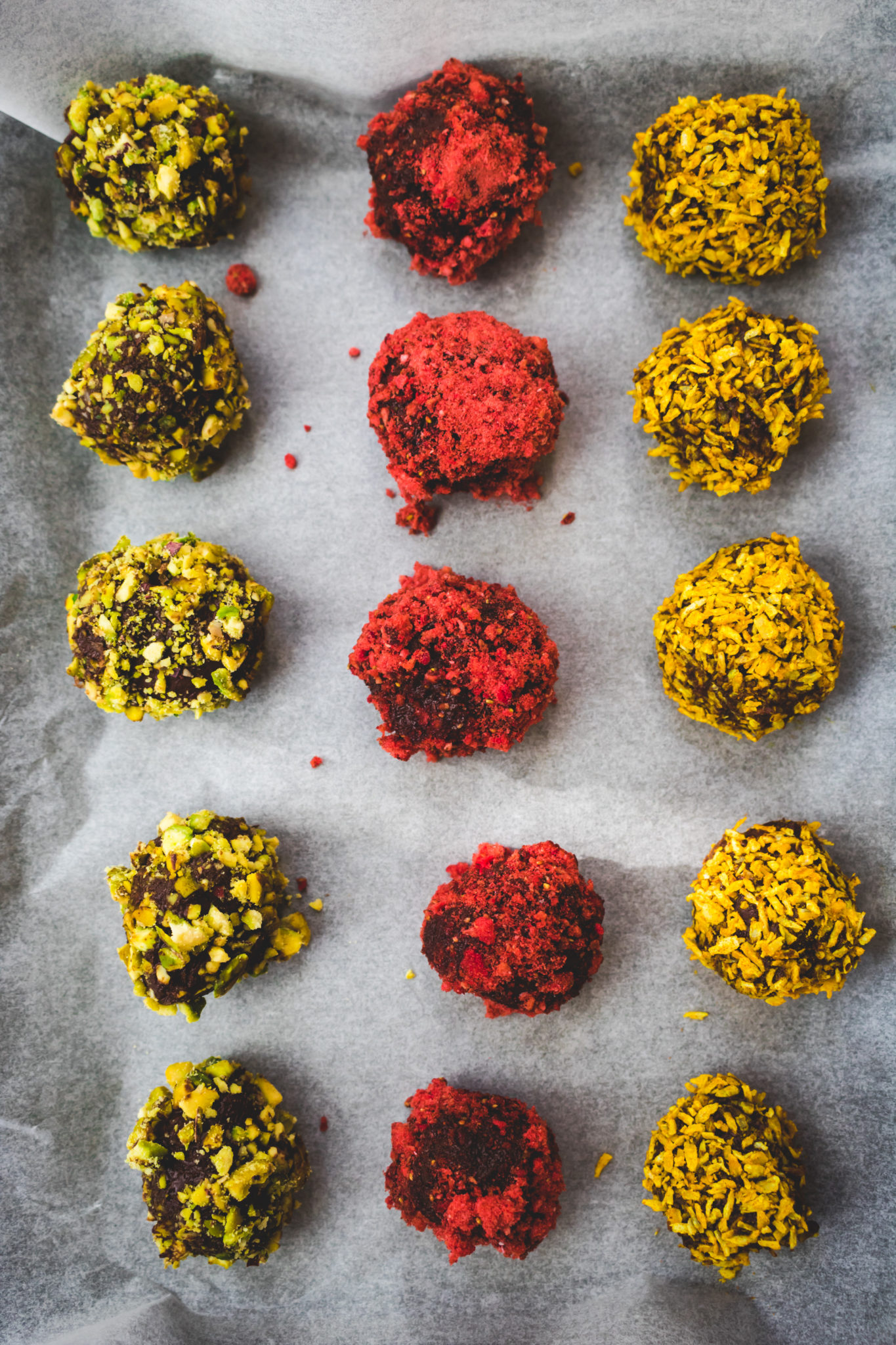 Cacao Truffles

Makes 40 truffles

1.5 hours
These cacao truffles are so simple to make and taste amazing! They are great for giving as gifts and kids will love getting involved too. Customise the coatings by using your favourite nuts, different freeze-dried fruits, or by simply rolling in some more cacao.
Ingredients
Buy ingredients online at your selected retailer
60g Bioglan Superfoods Cacao
110g coconut oil, melted
5 tbsp maple syrup
30ml cold water
To decorate:
40g pistachio nuts
40g freeze dried strawberries
20g desiccated coconut
1 tsp turmeric
Method
In a medium bowl, whisk the coconut oil, cacao powder and maple syrup. Whisk in the cold water a teaspoon at a time until it become a smooth, thick ganache. Place the bowl in the fridge to set for at least an hour or if you're in a hurry, place in the freezer for 20 minutes.
To make the coatings, place the coconut and turmeric into a pestle and mortar and grind together until combined. For the other toppings, bash the freeze dried strawberries and the pistachio nuts in the pestle and mortar until they become finely ground.
Once the ganache has set, roll about 1 tsp of the mixture into a ball then dip it into the bowl of toppings- this bit is very messy! Move it around and press the coating onto the truffle until it's fully covered.
Place onto a baking sheet lined with greaseproof paper and let them set in the fridge for about 30 minutes to firm up before eating.