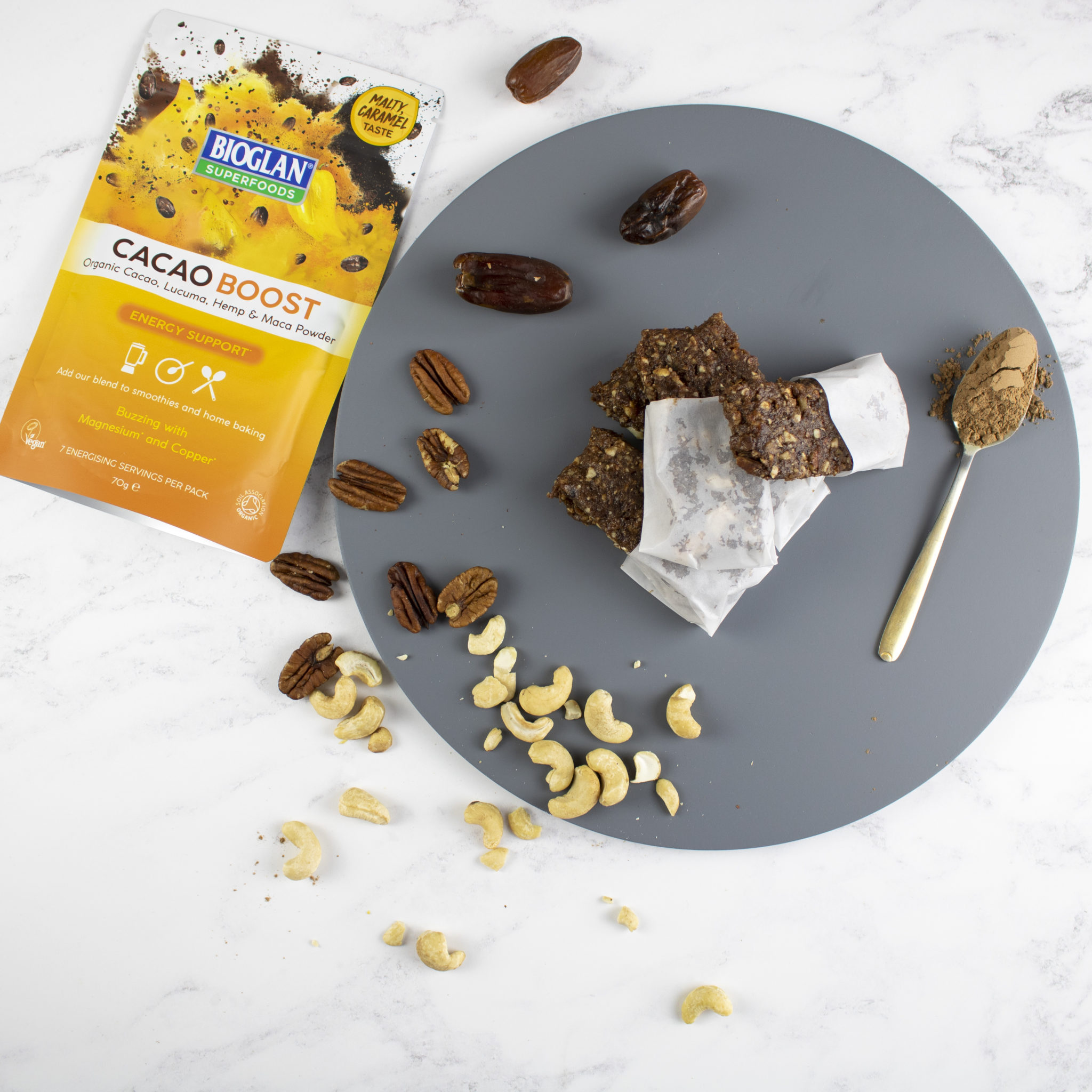 Cacao Fudge Bars
with Cacao Boost

Makes 12

Forty-Five Minutes
These chewy cacao fudge bars with our Cacao Boost have a delicate chocolate caramel flavour and can be stored in the fridge for one week meaning they make the perfect afternoon pick-me-up!
Ingredients
Buy ingredients online at your selected retailer
170g dates
75g cashew nuts
65g cup pecans
3 tbsp maple syrup
2 tbsp Bioglan Superfoods Cacao Boost
Method
Blend all of the ingredients in a food processor and blend until combined. Add some water if the mixture is too sticky. Tip the mixture into the bottom of a square baking tin and place into the fridge for at least 30 minutes.
Cut the bars into 12 portions. They can be stored in the fridge for up to 1 week.