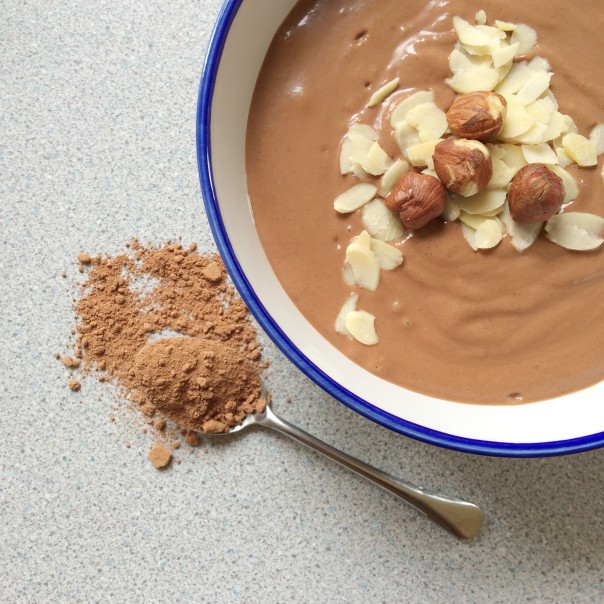 Cacao and Hazelnut Smoothie Bowl
Recipe by Cat Meffan

Serves 1

5 minutes
This chocolaty recipe comes from Cat Meffan at the Imperfect Matter blog. It makes a delicious after dinner, guilt-free treat. Eating raw cacao has its benefits, including it being known to guard against toxins, boost your mood and it is also packed full of vitamins and minerals.
Ingredients
Buy ingredients online at your selected retailer
1 banana
3-4 medjool dates
2 tbsp Bioglan Superfoods Cacao Powder
100ml almond milk
1/4 cup hazelnuts, soaked in water for 30 mins
Method
Blend all above ingredients together and add toppings of your choice.