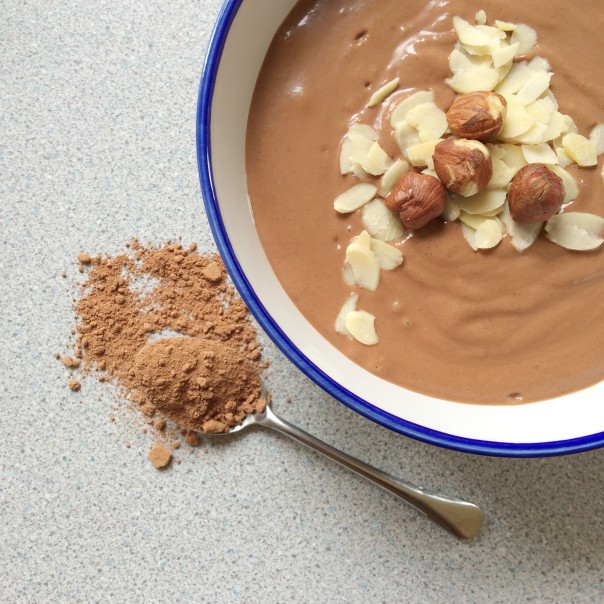 Cacao and Hazelnut Smoothie Bowl
Recipe by Cat Meffan

Serves 1

5 minutes
This cacao smoothie bowl recipe comes from Cat Meffan. Try it for a delicious breakfast or post-workout snack! Raw cacao has many benefits, including guarding against toxins.
Ingredients
Buy ingredients online at your selected retailer
1 banana
3-4 medjool dates
2 tbsp Bioglan Superfoods Cacao Powder
100ml almond milk
1/4 cup hazelnuts, soaked in water for 30 mins
Method
Blend all above ingredients together and add toppings of your choice.