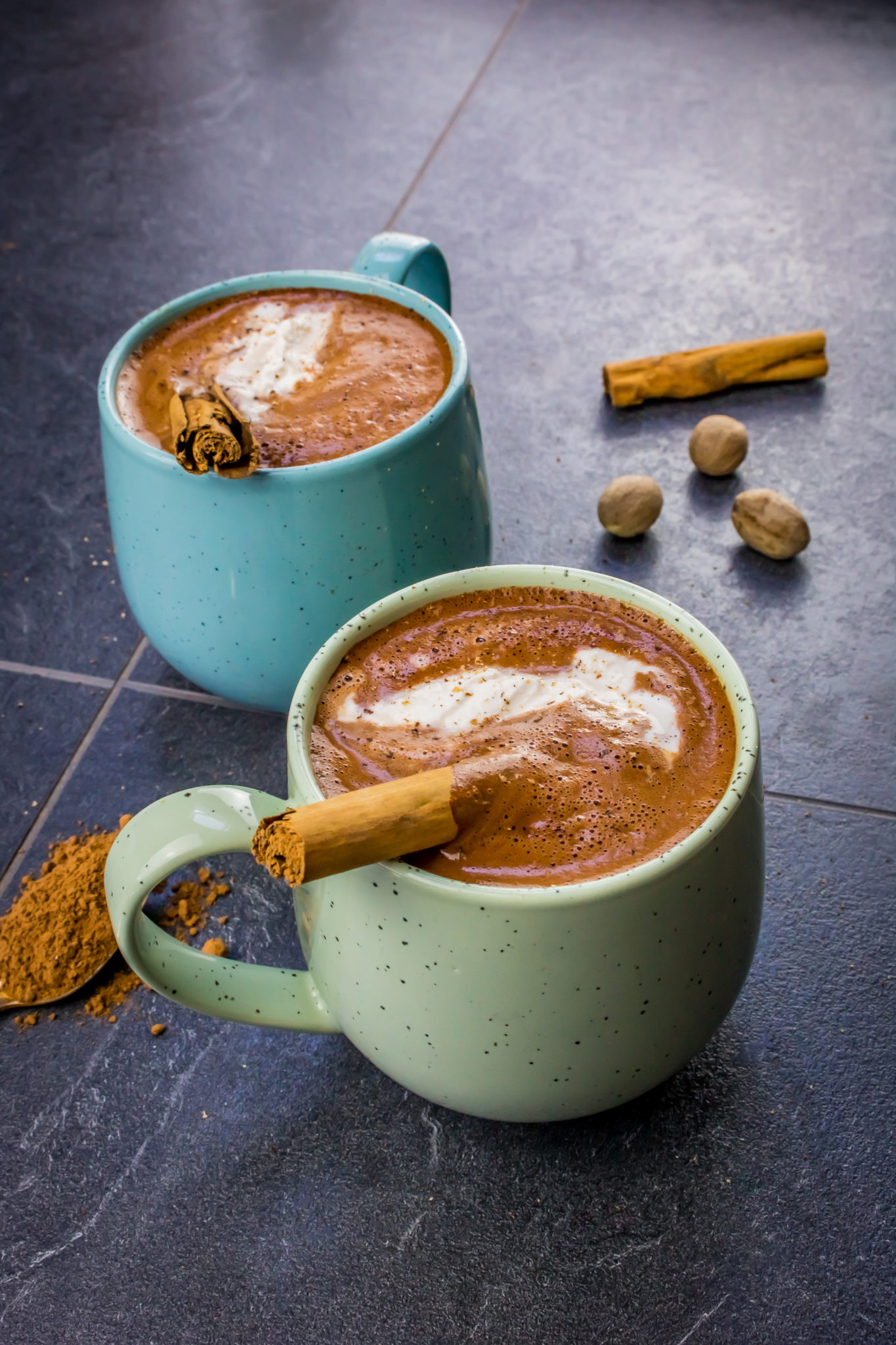 Spiced Hot Cacao
with Organic Cacao

Serves 1

Takes 10 minutes
When the weather is cold outside and you want to warm up with something healthy and tasty, this cacao hot chocolate should be your go-to recipe. You can adjust the level of syrup added to suit your own taste. You can customise the spices too, ground ginger would work well in this recipe.
Ingredients
Buy ingredients online at your selected retailer
3 tsps Bioglan Superfoods Cacao
2 tbps maple syrup
Tin of coconut milk
300ml almond milk
Pinch of cinnamon
Pinch of nutmeg
Cinnamon stick
Method
Add the almond milk to a saucepan and gently heat until it is almost boiling.
Meanwhile, add the cacao, cinnamon, a tablespoon of maple syrup and nutmeg to a mug. To make the coconut whipped cream, take a chilled can of coconut milk from the fridge and turn it upside down so that the liquid part is on top.
Discard the liquid, and using a whisk, whip the solid coconut milk with a tablespoon of maple syrup. Add a splash of the warmed milk to the mug and stir until the mixture is smooth and lump free. Slowly pour in the rest of the hot milk whilst stirring.
Top with a spoonful of the coconut cream, a sprinkle of nutmeg and a cinnamon stick.