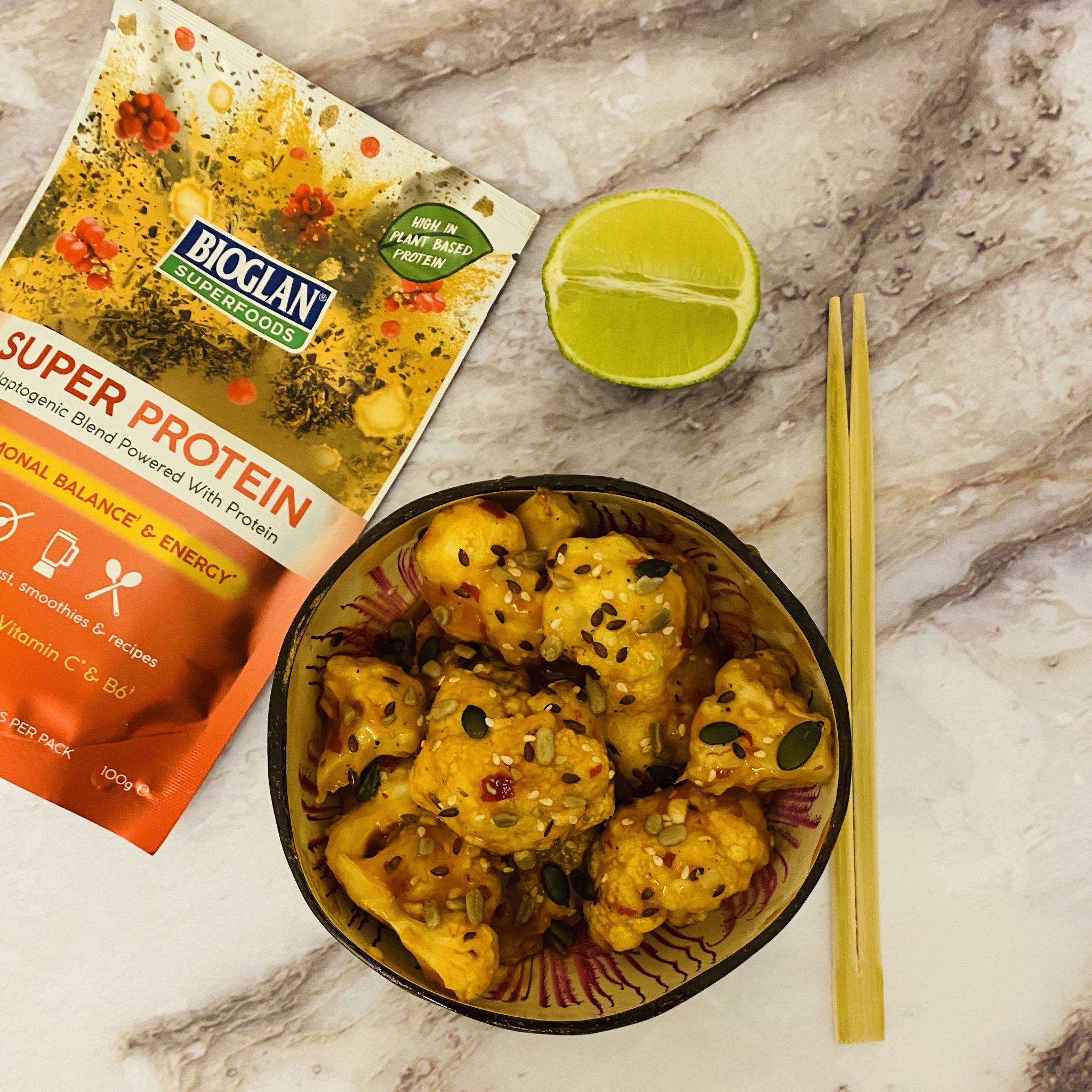 Bang Bang Cauliflower
with Super Protein

2

Forty Minutes
Packed full of protein and flavour, this Bang Bang Cauliflower with Super Protein is a great side dish or light lunch. Serve with rice or noodles for a filling dinner.
Ingredients
Buy ingredients online at your selected retailer
Cauliflower:
1 cup almond milk
1 cup gluten-free flour (or preferred choice of flour)
1 head of cauliflower, cut into florets
½ tsp salt
½ tsp pepper
Bang Bang sauce:
⅓ cup sweet chilli sauce
1 tsp sriracha
1 tsp soy sauce
2 tsp lime juice
2 tsp Bioglan Superfoods Super Protein
2 garlic cloves, finely chopped
Method
1. Preheat the oven to 230 degrees C and line a baking tray with parchment paper or tin foil.
2. Mix the flour, almond milk, salt and pepper together in a bowl until smooth. If the batter is too runny add an extra small amount of flour and mix well.
3. Dip each piece of cauliflower into the batter with your hands, making sure it is full covered in the batter. Let any excess drip off before placing on the baking tray.
4. Bake for 20-25 minutes, flipping halfway through to ensure all of the cauliflower turns a golden-brown colour.
5. Mix all the sauce ingredients together in a bowl, including Bioglan Superfoods Super Protein.
6. Drizzle the sauce over the cauliflower and toss in a bowl.
7. Sprinkle mixed seeds and season to your liking (optional).
8. Serve immediately, enjoy!